Radiant Life Yoga Yoga is a school, which teaches classical systems of remembering the unconditional being which is our true nature. 
Yoga is not a culture of improvement, rather the practice of remembering who you already are in this moment. We utilize the practices of Yoga philosophy, meditation, energetic anatomy, nutrition, detoxification and herbalism to uncover deeper levels of authenticity in the remembering of who we are.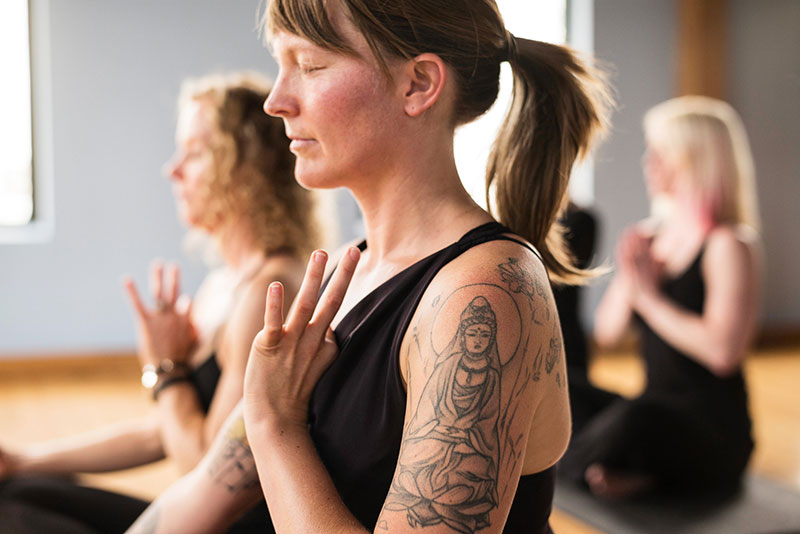 The 11 Pillars of Radiant Life Yoga

Dive deep into the foundations of yoga. Our comprehensive yoga teacher training programs are designed in accordance with the Yoga Alliance 200 & 300-hour certifications. In addition to learning to teach asana and dharma, you will embark on a healing journey of your own—through nutrition, meditation, and self-reflection. Many students enroll with no desire to teach, but want to deepen their knowledge of yoga.
Yin Yoga Teacher Training
Yin Yoga is a restorative practice that focuses on the joints rather than the muscles. This style of yoga helps your students gain flexibility, release tension and calm the central nervous system. This weekend intensive covers anatomy, hands-on adjustments, intelligent sequencing, philosophy and more. You'll leave with the confidence and expertise to lead a full 75-minute class.
Hours can be counted towards Continuing Education Credits or towards your 300-Hour Certification.